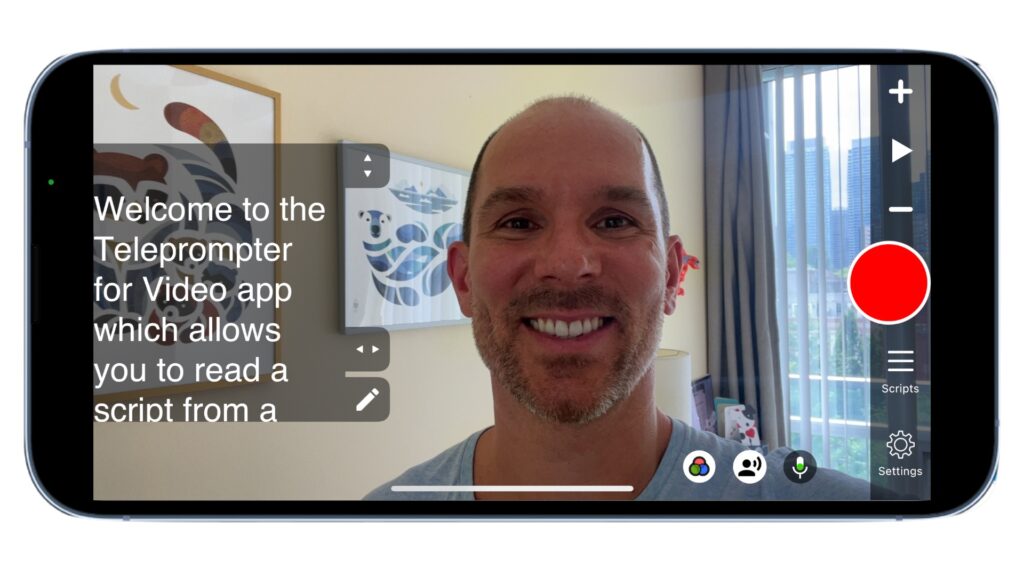 Using a digital teleprompter, you can read your script in real time to ensure that your video content is engaging. Teleprompter apps are designed to help you read off a script while you record your video. The text scrolls automatically so that you stay up to date with what you need to say. 
And best of all, the script will scroll close to the camera on your device giving the illusion that you are looking at your audience. 🤩
Teleprompter apps
BEST: Teleprompter for Video
It's a simple app with many options. I've used it and recommend it.
You get a 3-day trial and then it's $6.99 USD per month.
Alternative: Parrot teleprompter